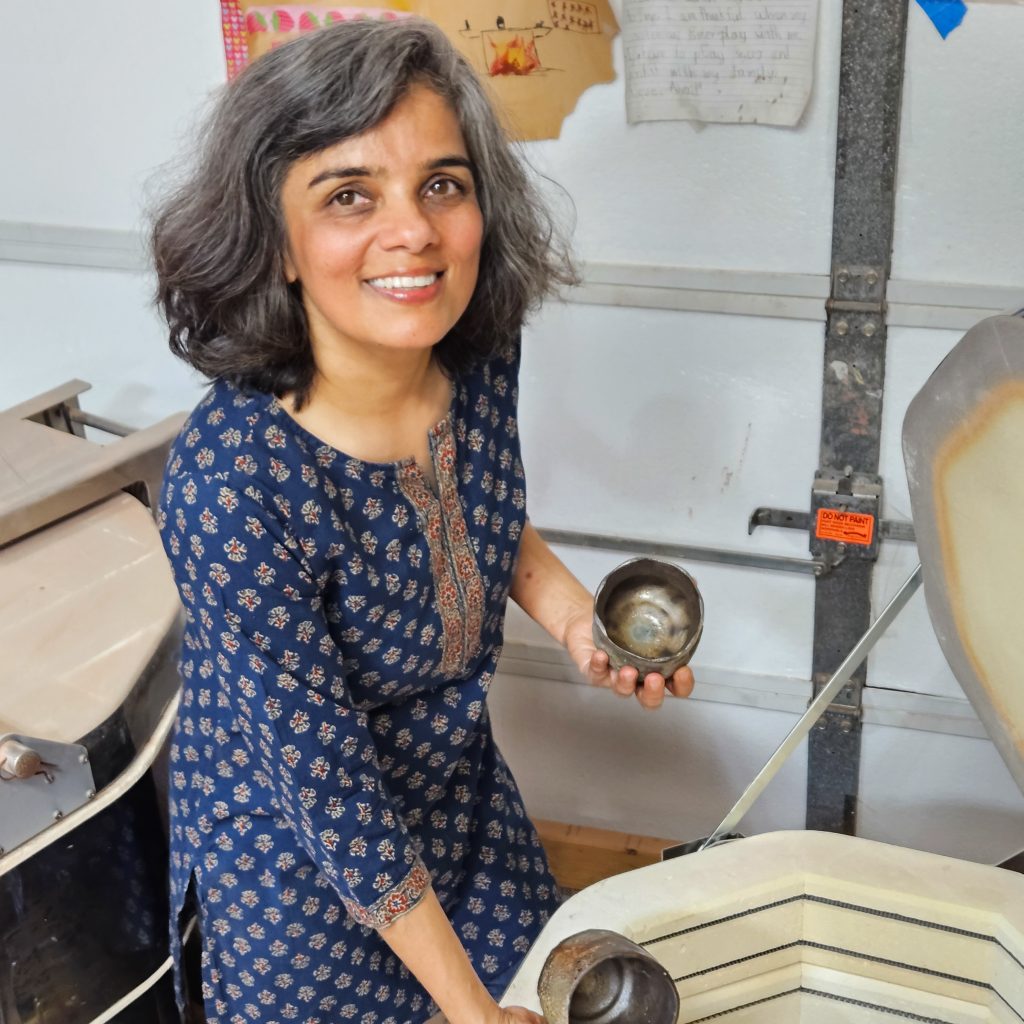 My name is Shikha Joshi and I am a studio potter from Round Rock TX with a deep appreciation for all things handmade. Not having had a formal education in ceramics, I spend long hours in the studio, playing, experimenting, pushing boundaries and learning what the ceramic materials would teach me.
I strive to create high quality functional pottery for everyday use because as a studio potter working in clay for over 20 years, I have come to believe that a good handmade pot has the ability to touch the soul of the user. I hope that my pots manifest the spirit of joy that led to their creation and in the process, invoke comfort and cheer in the user.
If I am not in my studio, chances are I am in the kitchen, trying out a new recipe for some chocolate dessert or perfecting an old favorite…I believe that good food served in good handmade pots make everyday meals a quiet celebration. Being a potter, foodie and a collector of handmade pots I feel deeply gratified to be able to bring this celebration to our daily life.